Welcome to Central Appraisal Services!
Central Appraisal Services is an independent residential real estate appraisal company. We specialize in residential properties. We provide our clients with objective, impartial, and unbiased opinions about the value of real property.
Texas State Certified and FHA Certified
Counties Serviced
● Kaufman
● Rockwall
● Dallas
● Collin

Call for a free no obligation fee quote (972) 564-2344
Send your orders to centralappraisals@gmail.com

We are a leading provider of appraisals for:
● Primary and secondary mortgages
● FHA loans
● Mortgage refinancing
● Foreclosure/REO Approval
● Divorce Settlement
● Estate Planning
● Market Value
We keep our services competitive by offering:
● Quick Completion & Response Times
● Competitive Fees
● High Quality Appraisal Reports
● Electronic Delivery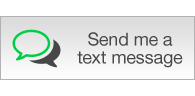 More news...
This service is supplied by Bankrate.com and is protected by copyright and owned by Bankrate.com.
---